This is the first of several interviews where we are reintroducing Project-44, its ministries and outreach opportunities, and a look at what lies ahead. Listen and subscribe, so you'll be alerted when we release our next episode.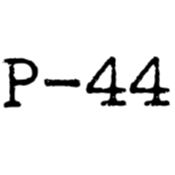 Project-44 Introduction and Relaunch – Episode 3
–
Project-44
In the third episode of our relaunch series Margret Fields, co-founder of Project-44, joins us again to talk about work in the African country of Liberia. Margret discusses how the opportunity came about, the work that has been completed so far, and a vision of what is to come.